Alvin Garage Door Service®
Garage Door Repairs |

Buffalo Grove
$19 Service Call
Garage Door Repairs in
Buffalo Grove, IL
Broken garage door spring? Garage door opener stopped working? Now worries! We provide fast, high-quality garage door repair services around Buffalo Grove FL and all the surrounding areas.
Request Garage Door Service
Garage Door Spring Repair
Most garage doors have two springs installed at the same time, when one breaks it's safe to say the second spring's life expectancy has just about expired. In order to save you from future inconvenience, unsafe garage door practices, and damaging your garage door opener, we will usually recommend to replace both springs. Since garage doors come in all weights and sizes, the right springs need to be installed in order to properly balance the door.With every spring repair, we provide a free safety inspection to make sure all the hardware and moving parts on your door are in good working condition and meet safety standards. 
We Provide 5 Years warranty when replacing both springs,but usually garage door springs can stay around 15 years.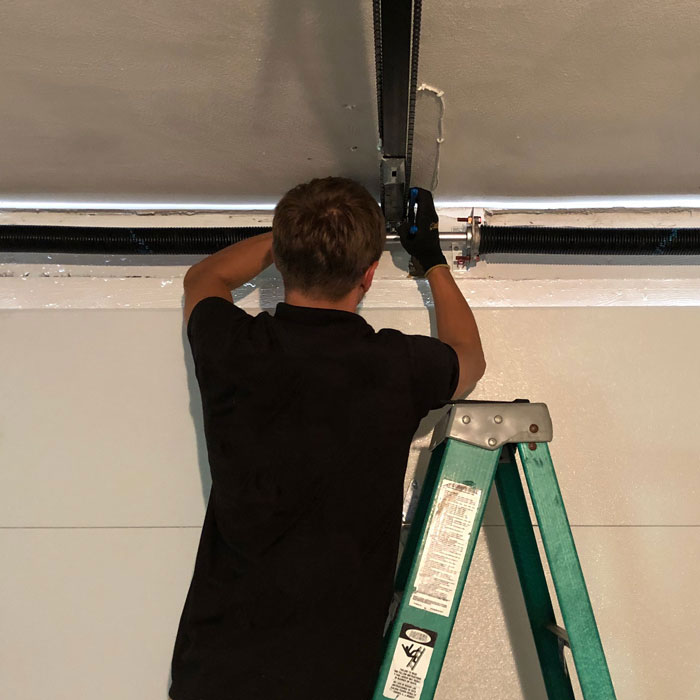 Garage Door Opener Repair
The appearance of your home garage door is important, but if your garage doesn't open then all that is for nothing. Alvin Garage Door Service® in Buffalo Grove IL can service and repair all makes and models of garage door openers. We also have a huge amount of garage door openers to choose from. We carry several different brands, including Lift Master, Chamberlain, Genie, Allstar, and many more.
Don't get stuck outside your garage. Pick up the phone and let us help you! Most home garage door openers operate by chain drive or belt drive. The trolley is mounted on the door arm and this is connected to the upper portion of the garage door. A diagonal track will direct the trolley from the floor of the doorway to the ceiling.
The garage door motor hangs in the overhead compartment. The door becomes opened or closed each time the trolley passes the track. Alvin Garage Door Service® in Buffalo Grove IL carries both belt drive and chain drive openers.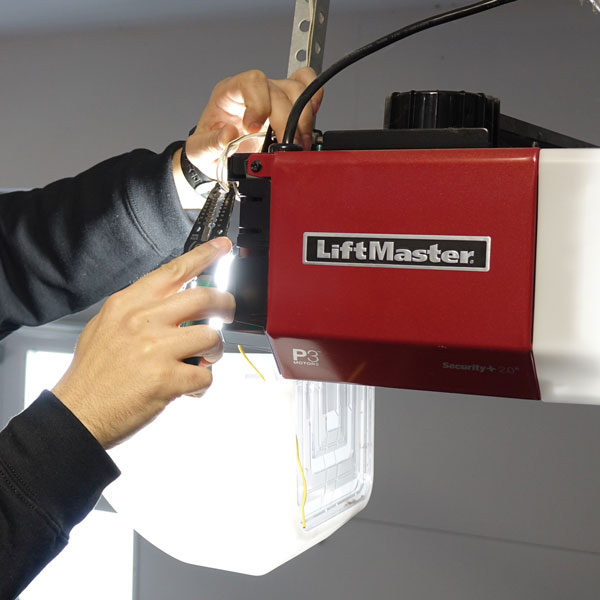 Garage Door Cable Repair
If you notice that your garage door cable is frayed or even broken, you'll need to replace it. While the cable may seem a simple thing, it can keep the garage door from slamming shut on you or your car should the spring break. Don't try to fix or replace them yourself because it can be very dangerous since you still have a tension on the springs. Just call Alvin Garage Door Service® in Buffalo Grove IL for garage door cable repair service.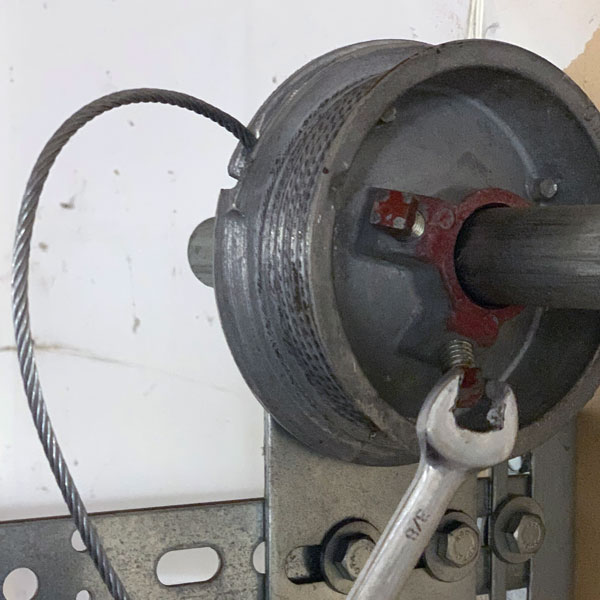 Garage Door Off-Track Repair
When a garage door cable brakes on the overhead door it can be dangerous, because garage door will go off track and it usually happens when the door is on the move up or down. That is why it's important to replace the cables one in 8/10 years before they will break.
Another reason for garage door off track is, when somebody hits the door with a car. It will usually damage the garage door panel and will cause for the door to go off track. Some times damaged garage door panels can be repaired,but a lot of times it requires to replace the panel or full garage door.
If you hit your overhead door with a car, don't try to fix it yourself. There is still tension on the torsion springs that can hurt you if you don't have the special tools to release the tension from them. Call us immediately to avoid further damage and garage door specialist will be there to help you within 2 hours or less.